South African lawmakers will approach the country's courts to quash a recommendation from the anti-graft ombudsman that the constitution be changed, saying she has overstepped her powers and that the proposal is unlawful.
A court application from parliament supports a similar move by the Reserve Bank, which earlier this week said the recommendations from Public Protector Busisiwe Mkhwebane will strip it of one of its key functions. Mkhwebane in a report on Monday said that parliament should start a process to alter the constitution to make the country's central bank focus on the "socioeconomic well-being of the citizens" rather than protecting the value of the currency to contain inflation.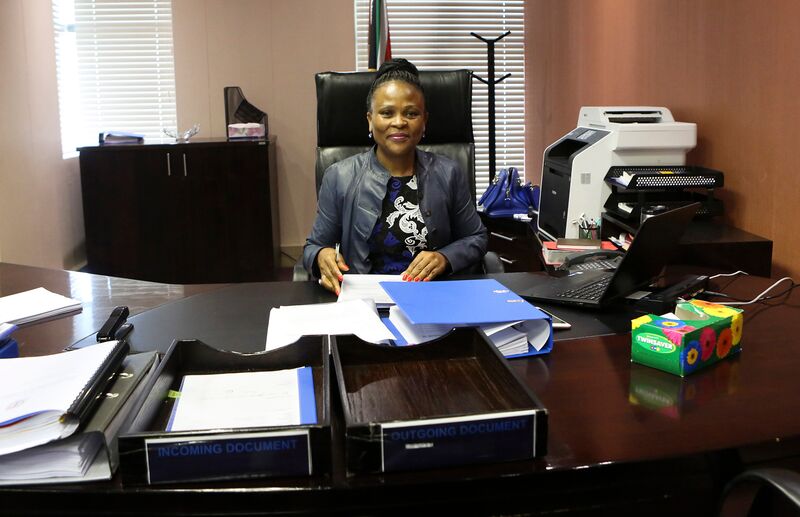 "Parliament will accordingly initiate a court application to have this remedial action set aside on the basis of its unconstitutionality," lawmakers said in an emailed statement on Friday. The Public Protector "essentially instructs a committee of parliament to start a legislative process, prescribes to the institution on the policy that will inform the bill, the wording of the amendment of the Constitution" and more, the lawmakers said.
The governing African National Congress has also rejected the recommendations. The central bank's independence is cited as a key institutional strength by credit-rating companies and investors. Altering the mandate may add to policy uncertainty after a cabinet reshuffle in March and changes to other regulations, including the Mining Charter. The central bank takes economic growth and employment factors into account in targeting inflation at 3 percent to 6 percent.
Mkhwebane's proposals on the constitutional changes followed an investigation into an apartheid-era bailout of Bankorp, which Barclays Africa Group Ltd. bought when it still operated as Absa Group. The Public Protector said Absa unduly benefited from state support when it bought Bankorp from its shareholder Sanlam Ltd. in 1992 and must pay back an amount equivalent to 8 percent of its annual profit.
Barclays Africa will challenge the report, which the Johannesburg-based lender said is based on "numerous misrepresentations and factual inaccuracies."
Courtesy of Bloomberg.